Over the years, there have been a lot of great ways to use social media for enhancing brand outlook. It works magically and produces amazing results when used effectively. Here are my top 5 social media challenges so far…
The ALS Ice Bucket Challenge
Chick-fil-a vs Popeye's – Chicken Wars
The Running Man Challenge
The Mannequin Challenge
The Harlem Shake
The Ice Bucket Challenge. This was developed to generate awareness and also raise money for the ALS foundation. It involved recording yourself while pouring a bucket of ice water on your head and then challenging others to do likewise or donate to the foundation. Millions of people got involved and helped spread the word for the foundation. They raised $114 million in just that one year the challenge ran. They also raised awareness regarding the illness. Social media made this challenge not only go viral but go worldwide. It's a tough one to repeat but certainly goes in the books as one of the best uses of social media.
Chick-fil-a vs Popeye's – Chicken Wars. This started almost as a joke and quickly spread as a challenge from Popeye's against Chick-fil-a's forte of the chicken sandwich. What started on social media led to people flocking to the two fast food joints to prove their loyalty and posting their experiences on social. This was undoubtedly a major boost for both brands and one for the books. This one is fairly recent so let's give it some time and see if a comeback is in good taste.
The Running Man Challenge. This was started in 2016 by the University of Maryland basketball players posting multiple videos of themselves doing the new "Running Man" dance. It spread quickly throughout the sporting world and the rest of the world was not slow to latch on due to the powerful effect of social media. The challenge was made popular on Instagram and Twitter and even reached TV. Brands can jump on trends like these while they're still hot and trendy.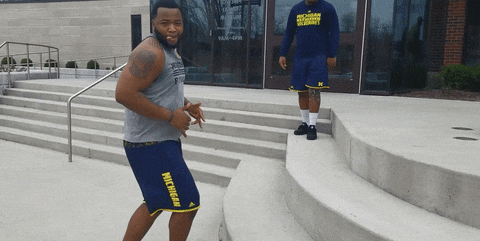 The Mannequin Challenge. This is when people remain frozen like mannequins while a song is playing in the background. This challenge originated at Edward H. White High School in Jacksonville, Florida, when a student decided to stand completely still at the front of the class and other students joined in. The Mannequin Challenge spread like wildfire as celebrities, professional sports teams, activists, and even politicians joined in on the viral trend, using the hashtag #MannequinChallenge on Twitter and Instagram. Time for a comeback? Maybe wait a little?
The Harlem Shake. This is not the dance from the 1980s – it's a short video that begins with one person in a mask or helmet on, dancing to the beginning of "Harlem Shake" by Baauer surrounded by people not paying attention. After a few seconds, the song features a bass drop and a jump cut to the entire crowd dancing wildly usually using props and costumes. The Harlem Shake trend was created by Youtube user "DizastaMusic." Youtube users began replicating the original video and uploading their own. I don't think this one can get old. You can bring it back, cool as always.
Social media has the power to enhance your brand presence when you engage in popular, trendy gimmicks. It is what social media is made for. What's your next challenge?